Guide on How to Use LED Strip Lights creatively to Elevate Your Lighting Experience
Guide on How to Use LED Strip Lights creatively to Elevate Your Lighting Experience
March 22, 2023
by Vlen Feng
LED strip lights have taken the world of interior and exterior design by storm, offering endless possibilities to elevate your lighting experience. These versatile, energy-efficient, and easy-to-install light sources can transform any space into a vibrant, colorful, and ambient oasis. In this blog, we'll explore five creative ways to use LED strip lights to enhance your home or office, taking your lighting game to the next level. 
 Highlight Accents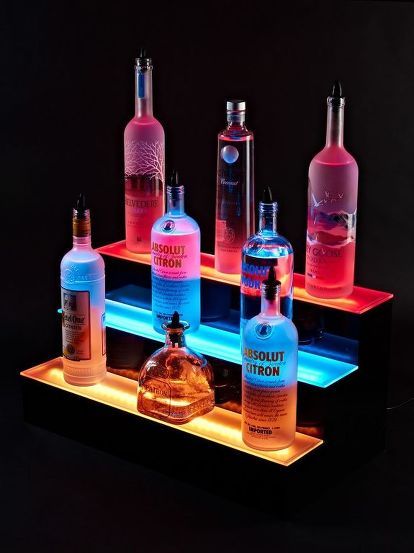 LED strip lights can be used to highlight accent features in a room, such as artwork, architectural details, or furniture. By strategically placing LED strip lights behind or around these elements, you can create a warm and inviting atmosphere that draws attention to the features you want to highlight. This is particularly effective in living rooms, bedrooms, and home offices. 
 Mood Lighting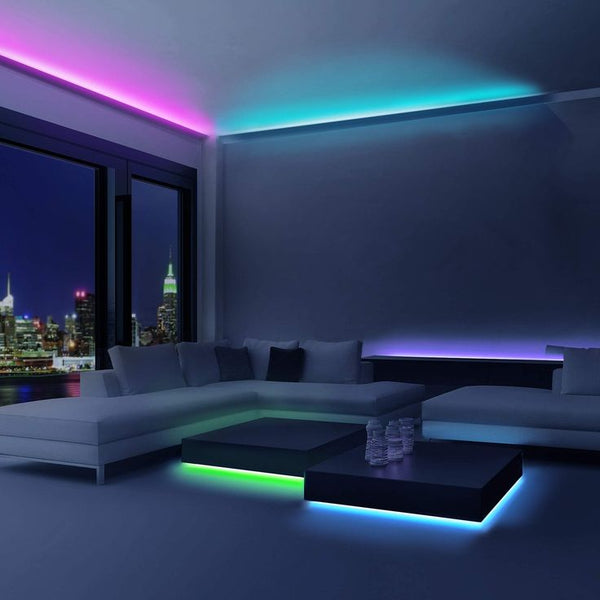 LED strip lights can be used to create mood lighting in any room. By adjusting the color temperature and brightness of the lights, you can create a warm and relaxing atmosphere or a bright and energizing one. Brighten up your kitchen with warm tones, give your bedroom a calming blue hue, or make your home office more inviting with subtle, cool shades.
Enhance Your Entertainment Setup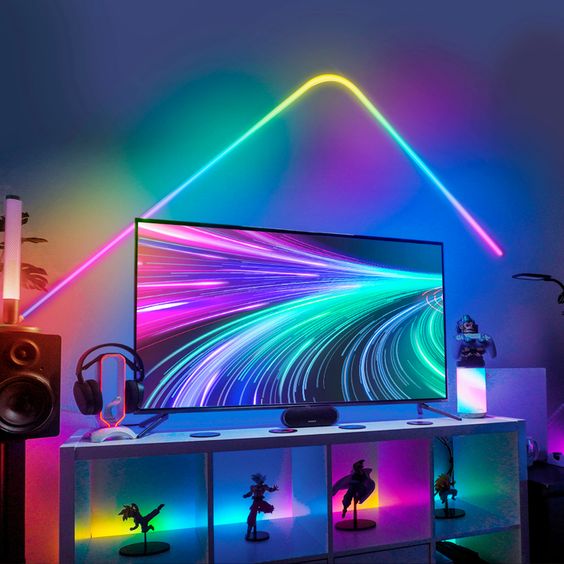 Transform your home theater or gaming area with LED strip lights to create an immersive experience. Sync the lights with your music, movies, or games to elevate your entertainment setup. You can even use smart LED strips that react to sound, making your media consumption more engaging and interactive.  
Add a Touch of Elegance to Your Shelving and Cabinets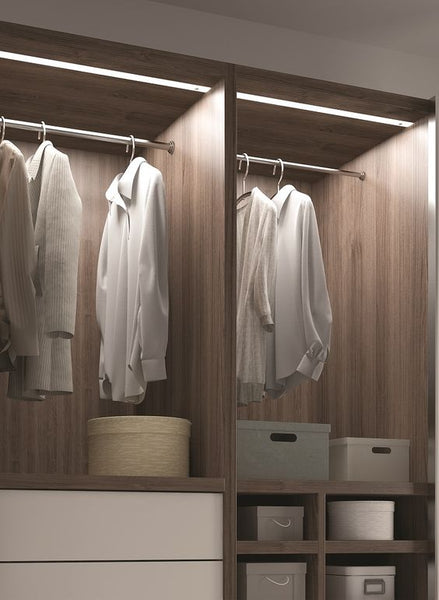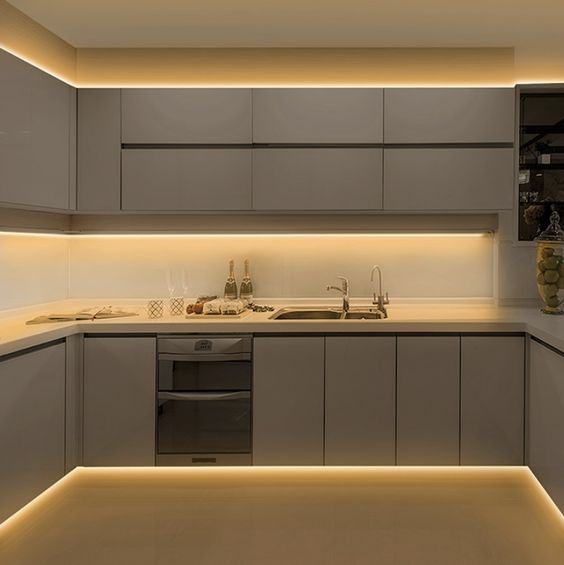 Highlight your prized possessions or add a touch of elegance to your kitchen cabinets by installing LED strip lights. These discreet light sources can be easily hidden behind or under shelves, giving off a subtle glow that showcases your items and adds depth to your space. 
Introducing Our LED Smart Strip Lights (Remote & App Control):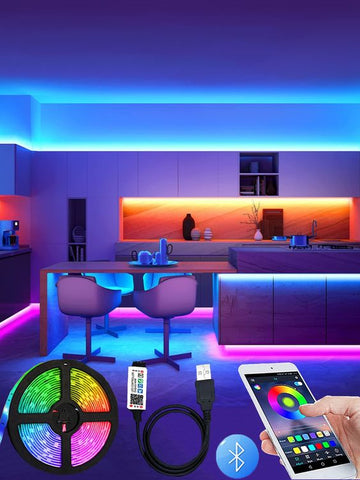 To make your lighting experience even more seamless and personalized, we proudly present our LED Smart Strip Lights. These advanced strip lights offer both remote and app control, allowing you to customize your lighting with ease. Key features of our LED Smart Strip Lights include:
📱 App Control: Use our dedicated smartphone app to control your LED Smart Strip Lights from anywhere, adjusting colors, brightness, and even creating custom lighting scenes.
🎮 Remote Control: The included remote control offers quick and convenient access to your lighting settings, perfect for when you don't have your smartphone nearby.
🌈 Millions of Colors: Choose from millions of colors to create the perfect ambiance in your space, tailoring your lighting to your mood or occasion.
💡 Timer Function: Schedule your LED Smart Strip Lights to turn on and off automatically, creating a perfect lighting routine that fits your lifestyle.
🎵 Music Sync: Sync your LED Smart Strip Lights to your favorite tunes, creating a mesmerizing light show that reacts to the beat of your music.
Upgrade your lighting experience with our LED Smart Strip Lights, and enjoy the ultimate in creativity, customization, and convenience. Start exploring the endless possibilities today, and transform your space into a truly unique and inviting haven.

Leave a comment