The Most Creative Lamp to Light Up Your Home
The Most Creative Lamp to Light Up Your Home
May 22, 2019
by Selina Luo
Titanic lamp
Remembered the sad history of Titanic ? Many people saw this movie more than once.This lamp was created by Charles Trevelyan and was inspired by this movie ( Titanic ). Leaning as if sinking below the surface of the table, Titanic is designed to throw a wash of light across a room. The Titanic lamp is available for sale from Viable London.
Erlenmeyer Flask Lamp
Part science class, part MacGuyver execution, this lamp combines an Erlenmeyer chemistry flask and a vintage light socket in a way that will make it is perfect on your table as it would be on the set of Breaking Bad. If that's not quite cool enough for you, it's also filled with volcanic sand.
EGGLIGHT
There's a egg-citing concept you don't see every day.
Portable Pocket LED Card Light Lamp
Here's one portable lighting source that you can store in your wallet.
E.P.Light
 The inspiration behind E.P. Light was born when we noticed that light bulbs are so prevalent in our work and home lives. So we asked ourselves how we can infuse beauty into these spaces. Thanks to the strong creative influences of Jackson Pollock and Thomas Edison, we created E.P. Light. — environmentally-friendly, hand-made works of art, with LED lights, bringing beauty into every space.
Peel Wall Light
Just like another world opens its doors to you.
Motorcycle Lamp
For most of us, repurposing a vintage motorcycle means selling it on Craigslist on just buying a new one. Betsy salvages a spring, shock absorber, brake rotor and transmission gear from the scrap pile by welding them into a lamp that any table would be proud to hold.
Liquor Lamps
Like a choose your own adventure fuelled by booze, these custom made liquor lamps are all about choice. You pick your poison, light color and lamp shade and Among New Horizons does all the heavy lifting.
Alien Abduction Lamp
It is something new, unique and original for the lamp industry, a really good alternative to the old boring lamps. Some of you might already want to purchase this lamp, but ( bad news ) this lamp is still in the concept stage. I know that this lamp is awesome, but we'll have to wait untill Lasse Klein ( Alien Abduction Lamp designer ) will produce this lamp. Here's how it works. There's a light bulb inside the supremely awesome metal UFO on top, which illuminates the windows and the mysterious aliens inside. Because of the way the lamp is built, the light also illuminates the glass beam, creating that delightful X-Files effect.
Stacked Rock Lamp
Stacked Rock Lamp is a lamp that will get a lot of attention, and we all know that a lamp don't get to much attention. When someone is looking at the first time at the lamp will automatically wonder how the rocks can stay in that position. The rocks are fixed together in a pillar so that the light from the lamp cascades right down over them like a waterfall.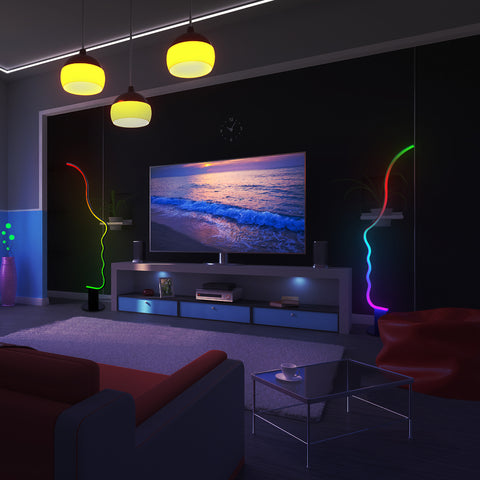 This uniquely sculptural LED lamp represents the perfect blend of functional technology and creative expression—complete with 16 million color options and 358 different light effects you can control with the push of a button. Even when not illuminated, it serves as an intriguing modern art piece that adds unique style to any setting. SHOP NOW>>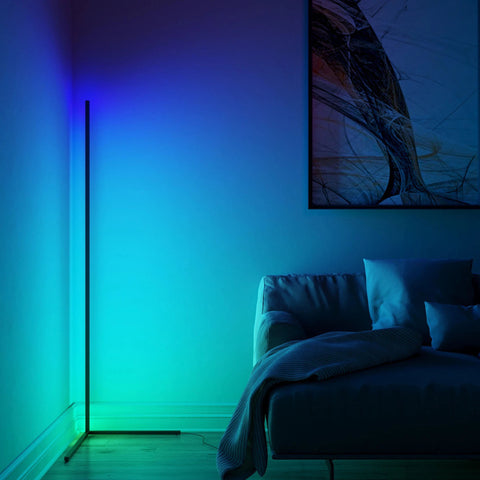 This minimalist lamp features soft-white, integrated LEDs that will provide hours of customized illumination. The easy to use remote control makes it simple to shuffle through 16+ million colors and 300+multi color effects to find your perfect lighting. SHOP NOW>>
Leave a comment