10 Creative Stylish Dorm Room Decoration Ideas
10 Creative Stylish Dorm Room Decoration Ideas
July 02, 2020
by Vlen Feng
College students use their rooms for two things: studying and relaxing. Here are 10 essential tips for college dorm room decoration to make your dorm room the cutest one on campus. We've rounded up some dorm room decor essentials you absolutely need, and if you prefer to DIY your decor yourself, we have ideas for that, too! Ahead, 10 dorm room decorating ideas to get you ready the school year.
1. With the limited space available, you are advised to use multi-function furniture as a solution. A small table you can replace with a pouf that can be a table or chair at once. Similarly, you can also use the top of your closet as a storage area for efficient space in your room. 
2. Make sure your dorm room is lit—literally and figuratively—with these delicate, wire-strung lights. 
3. Transform standard bookshelves into a multifunctional vanity by mounting them to your desk and adding touch lights to the bottom of each shelf and mirror sheets to the back. 
4. Put some indoor plants in your dorm room to keep you in a good mood. 
5. Using wall curtain is a simple and economical way to change the style and atmosphere of the room.
7. Use EP Light to decorate your table and enhance the mood of your dorm. This lamp is unique and It's bound to catch your classmate's eye.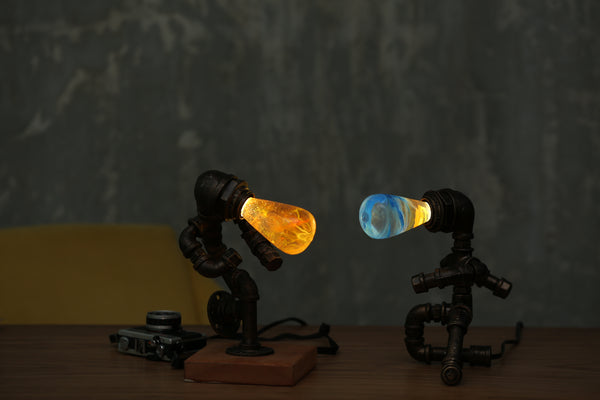 8. Bohemian style dorm room
9.Dorm rooms to gaming room
10. Paper Lanterns will make your dorm room put-together without taking up any useable space.  
Leave a comment